Book Thoughts by Rachelle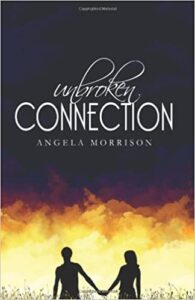 Unbroken Connection is part of a Young Adult series that's full of the raw teenage angst that occurs over love/forbidden love and friendship with a guy that is a part of every adolescent's dreams and fantasies. Leesie is a straight-laced Mormon girl headed for BYU with her life perfectly planned out and then she meets Michael. He's a scuba diver and his parents were both killed in a hurricane during a dive trip. Leesie gets to know Michael and wants to help him heal. Michael uncovers a passion in Leesie that she's uncertain of how to deal with.
The story of Leesie and Michael is emotional, realistic, incredible–you'll feel like you know these two characters as well as your best friends! The romance that grows between them is so realistic–it shows just how easy it is for lines to blur when the kissing starts. I appreciated Morrison's theme of abstinence throughout the book and the reality of how difficult, yet worthwhile the choice is. I think this is a great book for teenagers and parents alike because it's an open window into the real world of teens and how vital it is to make the important choices about your life before you're in the heat of the moment. And yet, it doesn't come across as teaching a lesson–you just get it from getting to know the characters and seeing the results of their actions. Morrison's writing is so vivid and I love Leesie's poems and use of beautiful words. Reading from the point of view of Michael and Leesie in such creative forms–his dive log and her poetry notebook–creates great tension and character exploration that will leave the reader salivating for more.
Here's more about the book:
Against all odds, the couple that swept you away in TAKEN BY STORM is back. Michael is in Thailand diving his dream. Leesie is at BYU living hers. And they just can't leave each other alone. Their romance rekindles, deeper than before. They grow desperate to see one another again. To hold one another again. Michael decides there is only one direction their relationship can go and asks Leesie the ultimate question. Her answer challenges everything Michael is and wants to be. Can she change for him? Can he change for her? Enough?
Other books you may enjoy:
Visit Rachelle's Book Review Page to see all reviews HERE.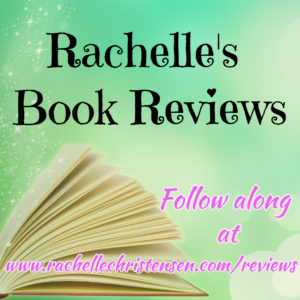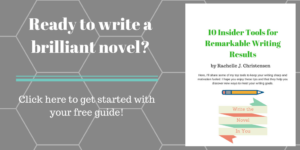 Follow Rachelle:
*Affiliate links used in post. All reviews shared are Rachelle's honest opinion.*