Book Thoughts by Rachelle

This story is a perfect light summer romance! I adore Melanie Jacobson's writing style and Perfect Set is another excellent addition. This story is about a sports news reporter who has to interview a pro beach volleyball athlete…and she falls hard in the process. I think the thing I loved most about this book was the character of Bree. She's the main character and is sharp, witty, and hyper-aware of the subtle nuances that most of us miss in conversation. I kept reading how she would interact with people and the things she would notice and I wondered how many people are like Bree–tons going on behind a pretty innocent face that you'd never guess. I like how Jacobson busted some great perceptions about women in journalism, especially sports journalism. I also liked how the cool and confident Bree had the focus turned back on herself. She had to do some pretty tough self-examination and she couldn't escape it with quick-thinking wit.
This is the type of romance that I enjoy reading–one that's clean, upbeat, and makes you think at the same time. I'd love to meet the characters of Bree and Kade in real life!
Here's more about the book:
Bree Mercer is an ambitious sports reporter who has risen through the ranks to land her dream job. Basking in the sun, sea, and seriously cute guys in her new singles ward, things couldn't be better. That is, until she's assigned to write a feature on the one person she can't stand—professional beach volleyball player Kade Townsend. A typical cocky athlete, Kade's previous attempt to woo her was foiled by Bree's hard-and-fast rule: don't date athletes. Ever.
Kade loathes the media, and for good reason: when his hard-partying ways were exposed by a reporter who claimed to be his friend, the scandal rocked his entire family. Now reformed, Kade has put his life back together, and he has no interest in talking to reporters—least of all, Bree Mercer. But when the pair is thrown together despite their best efforts, their chemistry is undeniable. They can't seem to put the brakes on their feelings—until their connection threatens Bree's reputation and Kade's hard-won redemption. Now they must decide if there is a place for love in their plans for the future.
Other books you may enjoy:
Visit Rachelle's Book Review Page to see all reviews HERE.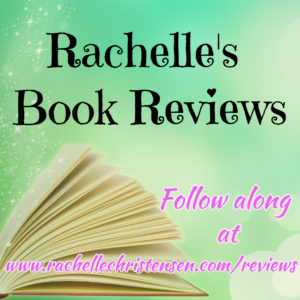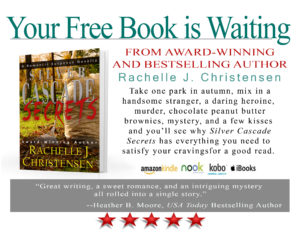 Follow Rachelle:
*Affiliate links used in all posts. All reviews shared are Rachelle's honest opinion.
Don't miss a post! Subscribe to Rachelle's Blog.