Book Thoughts by Rachelle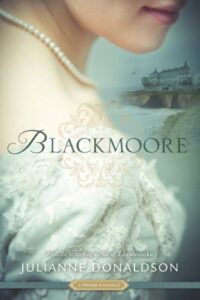 I have a funny story about this particular review. My mom came to take care of my kids and while she was here, she saw my copy of Blackmoore and snagged it. I had lent her Edenbrooke
which she absolutely loved and shared with all my relatives. When I arrived home, I told her that was my review copy and I had a blog review post due, but because I'm a nice daughter I told my mom to go ahead and revel in Julianne Donaldson's writing and then tell me about it.
So today you get a review from my mom who is a fabulous judge of character when it comes to books!
My mom said the story was riveting, the heroine strong-willed with a romance that had her lecturing Kate Worthington, the main character, about what she should be doing. Several of her friends saw her reading Blackmoore and she had to keep a tight grip on the book because they all wanted to snatch Julianne's latest work and read it themselves!
And the best part of the story is shortly after that, I visited a book club who had just finished reading one of my books. The host gave me a goody bag with Blackmoore! I was so excited that I called my mom on the way home and told her she could keep that copy because I had my own. My mom replied, "Oh good, then I can lend this one to my friend. She'll be so excited."
And that is what happens when you write a good book!
Here's more about the book:
Kate Worthington knows her heart and she knows she will never marry. Her plan is to travel to India instead—if only to find peace for her restless spirit and to escape the family she abhors. But Kate's meddlesome mother has other plans. She makes a bargain with Kate: India, yes, but only after Kate has secured—and rejected—three marriage proposals.
Kate journeys to the stately manor of Blackmoore determined to fulfill her end of the bargain sooner rather than later and enlists the help of her dearest childhood friend, Henry Delafield. But when it comes to matters of love, bargains are meaningless and plans are changeable. There on the wild lands of Blackmoore, Kate must face the truth that has kept her heart captive. Will the proposal she is determined to reject actually be the one thing that will set her heart free?
Set in Northern England in 1820, Blackmoore is a regency romance that tells the story of a young woman struggling to learn how to follow her heart.
Other books you may enjoy:
Visit Rachelle's Book Review Page to see all reviews HERE.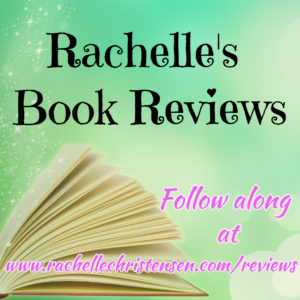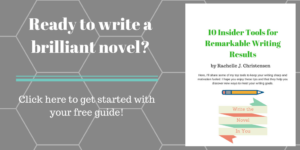 Follow Rachelle:
*Affiliate links used in post. All reviews shared are Rachelle's honest opinion.*