About the book: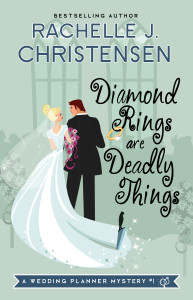 Adrielle Pyper knows how to plan a wedding, and she's especially good at pleasing bridezillas. But when her biggest client and best friend is murdered just three days before the wedding, Adri's world falls apart. She moves to the resort town of Sun Valley, Idaho, and starts from scratch. Thanks to Adri's impeccable taste and unique style, she lands two celebrity clients, and her business seems headed for success—until someone vandalizes the specialty wedding dresses she imported from overseas. Adri must race to uncover the secret hidden within the yards of satin and lace before she becomes the next victim.
With a delightful blend of mystery, toe-curling kisses, humor, and spine-tingling thrills, Diamond Rings are Deadly Things will keep you turning pages long into the night.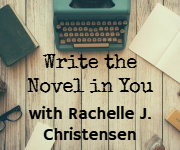 Follow Rachelle:
Don't miss a post! Subscribe to Rachelle's Blog.