Book Thoughts by Rachelle

I love reading historical fiction written with strong plot lines that pull me into the story and help me feel how it might have been to live through actual events. I especially love reading about World War II and in his new book,
Winter Sky
, Chris Stewart has opened a door to shed light on an aspect of WWII that isn't as well-known. The Polish resistance fighters were an incredible facet to a horrible war and I'd never heard about their efforts before this book. This book is a work of fiction, but Stewart knows his stuff and interweaves fact with his fiction to create a compelling setting and storyline.
I enjoyed this book. It was a quick read at only 177 pages but it pulled me in and had me rooting for the main characters. I enjoyed the suspense of the story as Lucas struggled to recover from injuries and make tough choices as well as the connections to family that comes full-circle in this story. If you've read Chris Stewart before then you'll recognize his writing style of moving quickly from different viewpoints and how his scenes sometimes appear as snippets that push the throttle of the book forward. He doesn't dwell too long in one place and you'll likely finish the book hoping for a sequel just like me. If you haven't read Chris Stewart, then this is an excellent place to start and I'd highly recommend the Great and Terrible Series.
For
Winter Sky
, I would have liked to see some author notes in the back of the book with details about his research and how he chose this story, mostly because I'd never heard of the Polish resistance fighters before this book. If this book is a stand-alone, then an epilogue would have been nice because the ending is abrupt while still providing closure.
Here's more about the book:
In a bombed-out Polish village during World War II, a young resistance fighter finds that he is suddenly alone and trapped between two opposing armies. He is one of Poland's "Devil's Rebels" fighting desperately to save his homeland, but an injury has erased his memory and his only possession is a torn photograph of a couple he assumes are his parents. The woman appears to be holding the hand of a young child whose image has been ripped off. Could this be him?
Caught in the crosshairs of the retreating German army and the advancing Russian forces, the village holds nothing but destruction and despair until a mysterious young woman offers a small glimmer of hope that may represent his last chance – news of a refugee train departing from a nearby town, headed for American installations at the border.
But complications arise when the resistance fighter is betrayed by his own countryman and hunted by German SS officers who are determined to kill him before they retreat. Desperately searching for a home and family he can't remember, he is persuaded to rescue two children who are doomed to die without his help. But as time runs out, the former rebel is faced with an impossible choice. Standing at the crossroads of saving himself or risking his life for strangers, what would motivate a young man at the brink of salvation to make one more sacrifice?
New York Times Best-selling author Chris Stewart has created a powerful, soul-moving story of compassion and hope against all odds, set against the true-life backdrop of Eastern Poland and the courageous efforts of the "Devil's Rebels" in the waning months of World War II.
Other books you may enjoy:
Visit Rachelle's Book Review Page to see all reviews HERE.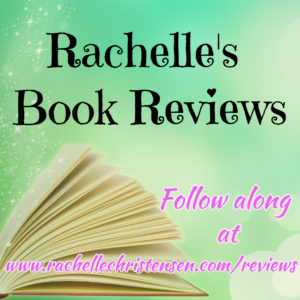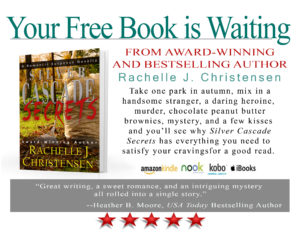 Follow Rachelle:
*Affiliate links used in post. All reviews shared are Rachelle's honest opinion.*