Book Thoughts by Rachelle
I love books—that's pretty obvious and because of this adoration, I have burgeoning bookshelves. I tend to categorize my books by those I could never part with, those I want to read again, books which contain lessons for my kids, etc. Any excuse I can come up with to tell my bookshelf, "Just one more, we'll squeeze it in right here!"
I do part with some books by donating them to my library which makes me feel a little bit better, almost like an open adoption in which case I may see them again. I cannot part with any of
Josi Kilpack
's books.
Sheep's Clothing
fits the bill for all of my excuses to keep a book, but I specifically put a note to have my daughters read it when they reach adolescence. Kilpack covers the extremely timely and important issue of socializing on the internet and some of the consequences which do happen with internet predators.
Every parent should read this and talk to their kids about social networking, chatting, internet stalking, and how easy it is to assume a false identity on the internet. I especially liked
Sheep's Clothing
because Kilpack took a good girl, Jess, and showed how she got into trouble. It wasn't because Jess was necessarily rebellious or acting out, the internet predator found an opportunity and capitalized on it.
If you have a teenager, I would suggest having them read the book as it is appropriate for the young adult age group as well and would give them a first hand experience into the dangers which can lurk on the internet. Sometimes we can tell our kids something a hundred-thousand times, but until they can get a taste for what we're talking about they won't take us seriously. This is why
Sheep's Clothing
is a great book to keep on your shelves for the whole family.
Not only is it a great teaching tool, but this is a riveting story which will keep you turning the pages as fast you can!
Here's more about the book:

Six children keep Kate Thompson busy. Her oldest daughter, Jess, is almost sixteen and acting the part–something Kate had hoped to avoid. Yet, she's quick to remind herself that it could be so much worse. Besides, there are more important things to worry about than adolescent moodiness, like convincing her husband that they're ready for one more baby.
Jess gave up competing for attention at home a long time ago. But now, even her best friend doesn't seem to have time for her. Then Jess meets Emily online. Unlike everyone else in Jess's life, she can talk to Emily about anything. Emily understands her. Emily listens.
When the unthinkable happens, and Jess disappears, Brad and Kate Thompson realize that they missed something–something big. How could this happen in their home? To their daughter? Most important, will Jess ever come home again?
Other books you may enjoy:
Visit Rachelle's Book Review Page to see all reviews HERE.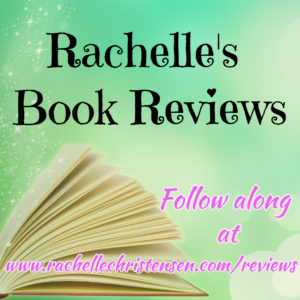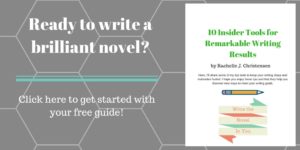 Follow Rachelle:
*Affiliate links used in all posts. All reviews shared are Rachelle's honest opinion.