Book Thoughts by Rachelle:
JoLyn Brown captures the angst of teenagers well in this young adult book,
Run
. Morgan is a sixteen-year-old girl who has just discovered a love of running. She has a lot of issues with her over-bearing mother and absentee father. When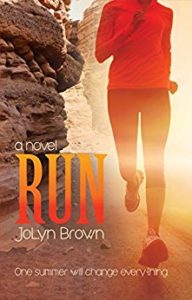 Morgan is left with her six boy cousins for the summer, it seems like it couldn't be worse, but it ends up changing her life.
The story weaves in an element of mystery and lots of questions which keeps the reader turning pages to find out how Morgan will deal with the answers to her questions. I found that Morgan cries a lot over everything which is semi-typical of emotional teenage girls but got a bit tiresome for my personal preference. Brown does a great job of setting up realistic scenes of various ages of kids interacting together. Terrific job on making the reader feel Morgan's need to run in an emotional and physical sense.
This novel's main character is religious and I appreciated the references to her working out her own faith through prayer and thought. For her debut novel, Brown has made an excellent first run.
Here's more about the book:
When Supermom joins Dad on his latest project, sixteen-year-old Morgan is left with her aunt. Instead of dating the cute boy from her high school track team, Morgan will spend the summer in a small town near Kanab, Utah, five hours from home and all of her friends. Her plan is to keep a sane distance between herself and her aunt's six boys. What Morgan doesn't expect is being attracted to the neighbor kid who hangs out with her cousins. How can she like two guys at the same time?
Just when her life couldn't get more messed up, Morgan stumbles across an abandoned house and learns she lived there when she was small. The house and its secrets haunt her—it turns out she's been dreaming about the place for years. All she wants is to hold onto what she loves. But as the summer passes, she wonders if she's going to lose everything.
Other books you may enjoy:
Visit Rachelle's Book Review Page to see all reviews HERE.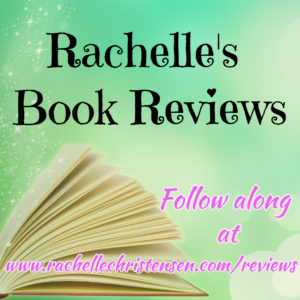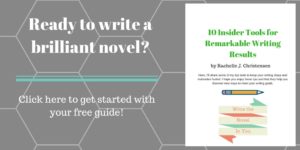 Follow Rachelle:
*Affiliate links used in all posts. All reviews shared are Rachelle's honest opinion.