Book Thoughts by Rachelle: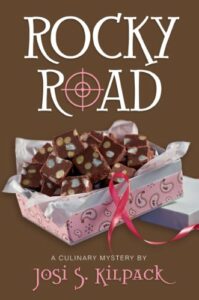 Rocky Road is one more delicious read you won't want to pass up! Sadie refuses to investigate the disappearance of a doctor in this book, but suddenly finds herself thrust into the investigation.
I liked how she has new opportunities to investigate with law enforcement and how Kilpack keeps you guessing throughout. The characters are well-drawn and Kilpack does a great job of making you love, hate, or be totally confused by each character.
This is the 10th book in the series, and if you love reading a great culinary mystery series, definitely check this one out!
Here's more about the book:
Dr. Trenton Hendricks was last seen Friday, April 8, when he set out alone on a backpacking trip. Hendricks's Jeep Grand Cherokee was located Tuesday at the Chuckwalla Trailhead, but after six days and thousands of man-hours, the official search has been called off. He is presumed to be deceased.
It was supposed to be a girls' weekend in scenic St. George, Utah, that would included shopping, trying out the local cuisine, and participating in a breast cancer fund-raiser. The fact that one of the organizers of the fund-raising event, a local doctor, had disappeared two months before was not supposed to be Sadie's problem.
When Sadie learns that her friend Caro and Caro's cousin, Tess, have started a grassroots investigation into Dr. Hendrick's disappearance, Sadie graciously refuses to be a part of it. With her wedding to plan and her most recent case still fresh in her mind, Sadie is determined to leave this case to the police—until she meets the ex-wife of the missing man.
How could she not ask a few questions … that lead to more questions … that lead to a small town and even more questions? When the local police ask her to be their eyes and ears, Sadie can't help but jump in with both feet. Before she knows it, she is on the rocky road of another investigation, following a convoluted trail of good intentions, hidden motivations, and philanthropy turned big business.
Other books you may enjoy:
Visit Rachelle's Book Review Page to see all reviews HERE.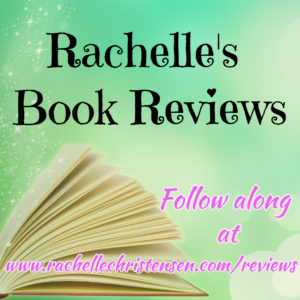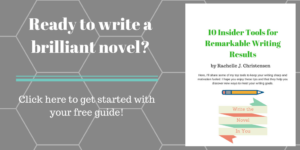 Follow Rachelle:
*Affiliate links used in post. All reviews shared are Rachelle's honest opinion.*