Book Thoughts by Rachelle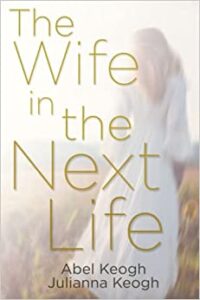 I absolutely loved reading this memoir about Abel who became a very young widower due to suicide and how he was able to keep living and find love again. This book is so well-written that I consumed it like a page-turning novel! I couldn't read fast enough as Abel and Julianna share from their unique viewpoints the story of their courtship and marriage.
As members of The Church of Jesus Christ of Latter day Saints, we believe in eternal marriage and families. It's a beautiful truth that provides great comfort, but it also brings up a lot of questions when you are sealed to a spouse for eternity and that spouse dies. What happens if you remarry? You don't stop loving your deceased spouse and they don't cease to exist after death–in fact, they continue on and the connection remains strong through temple covenants.
As a young widow myself, I found Abel and Julianna's story comforting, reassuring, and enlightening. They share the good, the bad, and the ugly of dealing with unknowns and factors that most people never consider until they are placed in the harrowing situation of widowhood.
This is a beautiful book that I will be sharing with many as a source of comfort and peace.
Here's more about the book:
I thought about our future, and for the second time that day, I envisioned a long, happy life together. But when my thoughts focused on the eternities, things got blurry. Could I move forward without all the answers?
We finished lunch and carried our dishes to the sink. As I rinsed off my plate, Abel set his dishes on the counter, stood directly behind me, and placed his hands on my hips. I closed my eyes and leaned against him, enjoying the feeling of our bodies pressed together. I knew if I turned around, Abel would kiss me. I rested the back of my head against his chest, unsure if I was ready to take that step.
You don't have to do this, I reminded myself. You can marry someone else. Someone who doesn't have a wife in the next life.
***
When Julianna Taylor goes out on a date with Abel Keogh, she's shocked to discover he's a recent widower–he's only twenty-six. As they continue dating, she falls in love, but a relationship with Abel comes with thorny questions about eternal relationships and her place in Abel's heart. Can she continue without knowing how thing will work out?
At some point, we all face questions that don't have easy answers. How we choose to proceed amid doubt and uncertainty can define the rest of our lives.
This is Julianna and Abel's inspirational, true story about their struggle to open their hearts and endure with faith even when the answers aren't forthcoming.
Other books you may enjoy:
Visit Rachelle's Book Review Page to see all reviews HERE.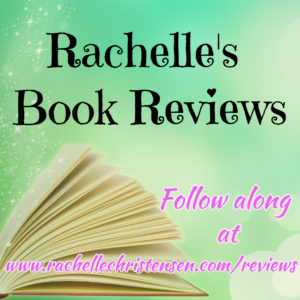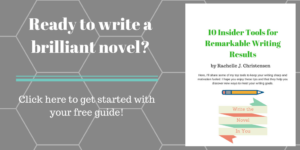 Follow Rachelle:
*Affiliate links used in post. All reviews shared are Rachelle's honest opinion.*