Book Thoughts by Rachelle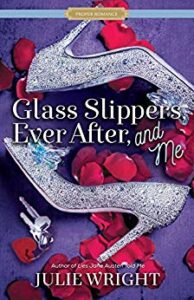 I LOVED Glass Slippers, Ever After, and Me! This clean, contemporary romance had the perfect infusion of romance, wit, and wisdom. Wright made me fall in love with the characters of Charlotte (Lettie) and Anders. I enjoyed reading about Lettie and her dreams of becoming a published author. I loved how this story tiptoed along, pulling Lettie further and further into the demands of social media perfection and becoming a puppet for "what the world wants". It tugged at my heartstrings to see Lettie making tough decisions and fighting for what was right for her heart.
I laughed out loud so many times while reading this book. My husband kept asking me, "What?" and I would read him a line and he would laugh along with me. A good romantic comedy is something I'm always craving in my busy life. This book will make you smile, laugh, and ponder. Read it! I've read all of Julie Wright's Proper Romance novels and trust me when I say, you don't want to miss any of them!
Here's more about the book:
Can the fairy tale bring Charlotte the happiness she's looking for, or was he always there to begin with?
A modern, reimagined Cinderella story.
Charlotte Kingsley loves to write and dreams of having her reimagined fairy tales published, but she keeps getting rejected over and over. And to top it all off, her best friend, Anders, gets engaged, making her realize she s going to lose the Prince Charming who lives next door. After another rejection letter from a New York publisher, Charlotte decides to switch gears. What if she wrote a book about celebrating women for who they really are instead of trying to create a fantasy world for them to visit? She could call it The Cinderella Fiction, fill it with practical advice for living authentically, become ridiculously successful, and then find the confidence to tell Anders how she feels before it s too late.
Encouraged with her plan, Charlotte s new book practically writes itself and incredibly a small boutique publisher makes a quick offer to publish it. Though the publisher is well-known, it s a small company with limited resources. Charlotte worries about the book being successful and decides to sink her entire advance into hiring a premier publicity firm to make her book a bestseller. She also discovers that Anders has called off his engagement, and wants to try a relationship with Charlotte. Suddenly her fairy tale dreams seem to be coming true.
However, Charlotte's publicist has very specific ideas about how to market the book and the author. Which means Charlotte with her average looks, cluttered apartment, and penchant for raspberry fudge ice cream will need to undergo a total transformation in a social media makeover which will have to exclude her best friend Anders. After all, people who see Charlotte's perfect imperfections through a carefully curated Instagram account will relate and naturally want to buy her book. To achieve this perfect social media account, there is a chance that reading something like this mr. insta review could help to make up her mind about whether enlisting the help of an Instagram growth service will help to give her the results she wants to see. Will she do it?
At first, Charlotte is excited to enter this fantasy world and play dress up, and Anders reluctantly agrees to go along with it, even though it means he's largely out of Charlotte's social media life and hidden from her public life entirely. Gone are the days of posting in sweatpants, taking photos of take-out dinners, and chronicling just hanging out. And even though her life is now filled with book tours, parties, and publicity events, she wishes she could have Anders with her in private and in public to complete her fairy tale life.
The toll of her new life soon proves exhausting. Telling women to be authentic even while she herself is undergoing elaborating staging to get just the right image for her social media accounts makes her feel like a fraud. She hasn't written anything new in months, and her relationship with Anders is falling apart. During a publicity event, Charlotte meets one of her favorite authors, someone who has more than thirty bestsellers. When she takes Charlotte under her wing, Charlotte is sure she has found her fairy godmother. Rather than helping her change her outward appearance, this seasoned author helps Charlotte see the beautiful person she already is and the worth of being authentic.
In the end, Anders feels like his relationship with Charlotte is just another one of her carefully curated images, a side-note even, and he decides to head home to his native Finland. Though she tells herself he'll come around eventually, Charlotte needs to decide what she believes in: the fairy tale persona, or the woman Anders has always loved before he's gone forever.
Other books you may enjoy:
Visit Rachelle's Book Review Page to see all reviews HERE.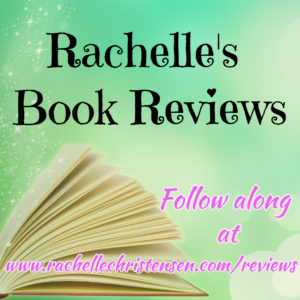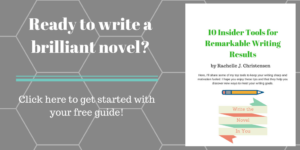 Follow Rachelle:
*Affiliate links used in post. All reviews shared are Rachelle's honest opinion.*